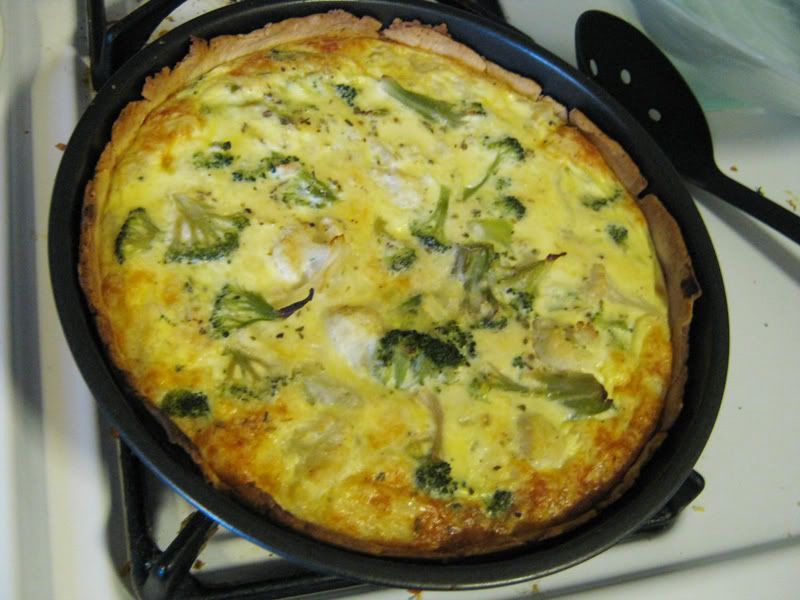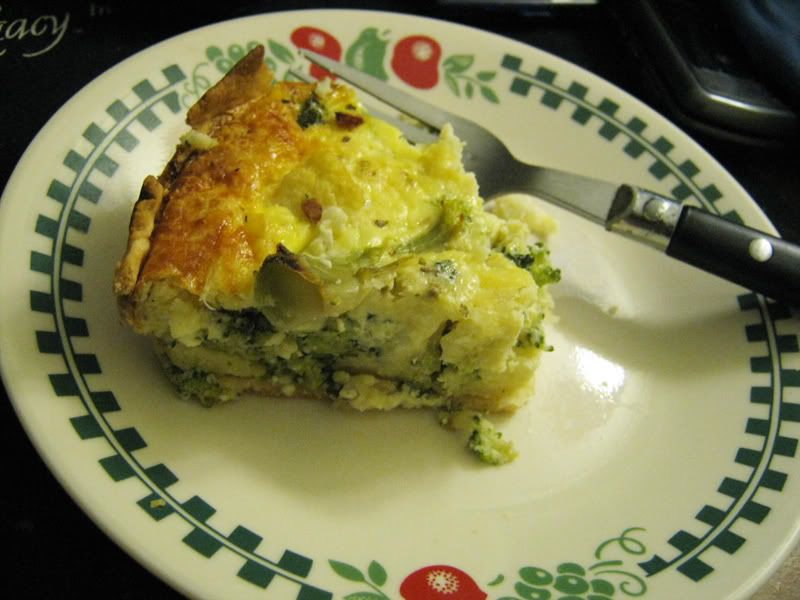 ☆BROCCOLI PIE (QUICHE)☆

1 (10 oz.) pkg. frozen broccoli
1/2 c. chopped onion
1/2 c. chopped green pepper
4 oz. cheddar cheese
3 eggs
3/4 c. Bisquick
1 1/2 c. milk
1/4 tsp. pepper
1 tsp. salt

Boil broccoli 5 minutes then drain well. Mix eggs, Bisquick, milk, salt and pepper. Add broccoli and cheese. Pour into greased 10" pie pan. Top with green pepper and onion. Bake 35 minutes at 400 degrees.

Pie crust Recipe

1 cup all-purpose flour
4 ounces cold butter
¼ cup ice water
½ teaspoon salt
½ teaspoon sugar

*Fork
*Rolling pin
*Pie plate

I didn't have any chopped green pepper so I substituted it with whole oregano.
♥
Intelectual
none
»
Eating: none
Labels: food, my etsy, my youtube