Friday, July 6, 2012 @ 4:19 PM
It feel like it's been forever since I did anything with digital drawing besides animating in Adobe Flash CS4. So I decided to draw the two main characters from Abnormal Alliances. I'm going to work even more on improving my skills in digital art and animation.
View it on my DA page
.
I'm currently working on the second episode of Abnormal Alliances. Feels like the third but pilot episodes don't count. Everything's coming together. I'm confident that this episode will be better then both of the previous episodes. Especially with the new voice actors. I also found some perfect background music to go with the animation so I'm excited to get it done even though I'm not even half way done with the episode yet.
I most likely will be working on other animation, but I'll do my best to get this episode finished.
Step by step drawing process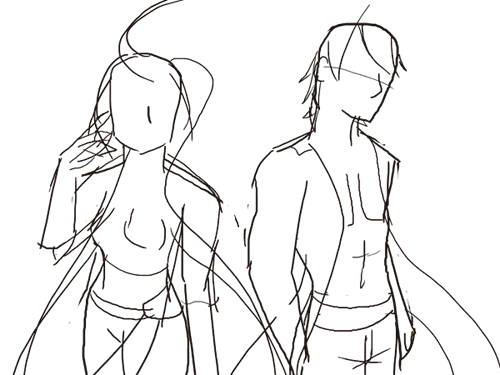 Edit: this is now my
Youtube layout
.
♥
Pretty good
Some dubstep song
»
Eating: Cookies
»
Drinking: Water
Labels: abnormal alliances, my artwork
0 Comments
💝 Free Cookies! 💝