Thursday, August 26, 2010 @ 5:05 PM
Hello there,
I finished a realistic artwork of one of my favorite anime characters from Bleach. It's
Grimmjow,
looking sexier then ever.

I put this drawing off for a few days. After my tooth incident I didn't feel like doing anything. [It's still not fixed by the way

]. This was a good practice for realistic drawing, I love the way it came out.
I made too much off a fuss on the text. Took me an hour to get all the words to look the way I wanted to (I know it's ridiculous). And I must of tried writing his name at least 50 times before I was satisfied with the way it looked.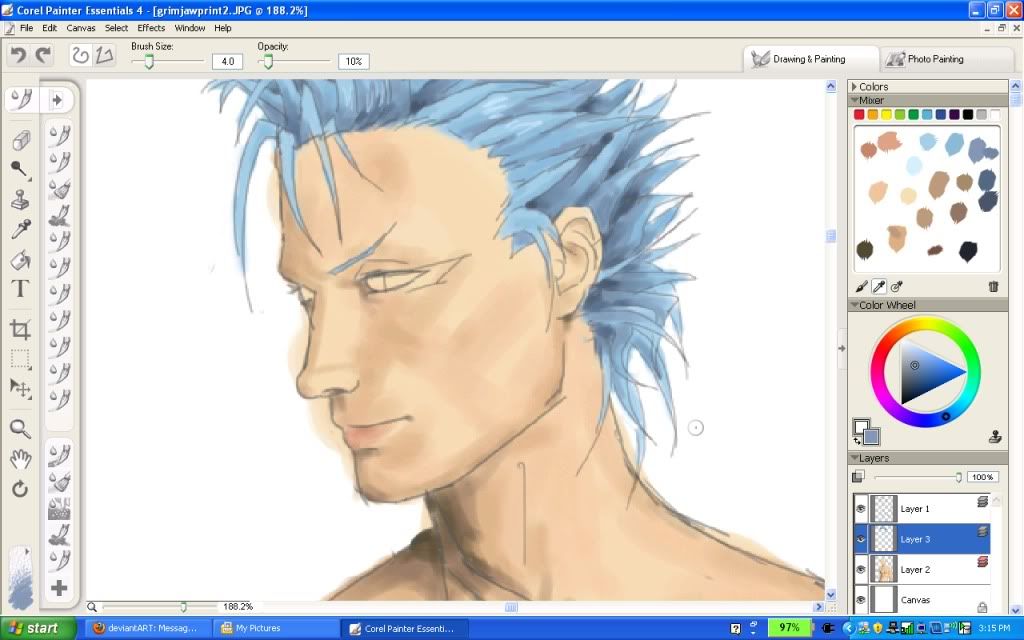 A step by step process of my drawing. I would have added more pictures but I forgot while I was drawing. You can full view it
here
on my Deviantart page.
That's all for now. Oh yeah, I might put the icons and graphics I make in a section of my blog to share with people who might use them. Like the icon at the beginning of this entry that I made. All I'll ask is that you link back to my site if you use them. What do you think? Leave a comment if that's something you might like.
Also here's an opportunity for you to promote your website! I create another blog a few days ago. I put in a plug board so people can plug in there website. There, everyone is welcome to shamelessly promote their site. You just have to have a 31x88 pixel image. So go to my other blog,
Plug Place
to plug in your site. I might add a tagboard too so people can chat an promote there website there if they don't have a 31x88 image.
♥
Self motivated
none
»
Eating: vanilla wafers
»
Drinking: tea
Labels: graphics, my artwork
4 Comments
💝 Free Cookies! 💝