Thursday, February 18, 2010 @ 12:27 PM
In case you didn't know, my birthday was a few days ago. It was the best birthday I had in years. A few people came I didn't expect anyone to come, and I had fun.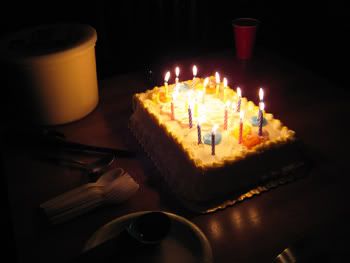 It's also the first time I got two birthday cakes.
Happy birthday to me!
Labels: birthday, my photos, party
0 Comments
💝 Free Cookies! 💝